Attorney Bios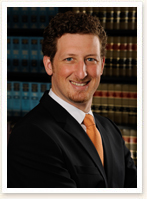 Abraham "Max" Zaretsky, is a native of Palm Beach County. After graduating from Columbia University in 2001, he co-founded Zemaso Management Company which created and managed a private investment fund that originated senior and mezzanine mortgage loans on investment properties in South Florida. Mr. Zaretsky has also arranged financing transactions for individuals and companies statewide and nationwide. While managing Zemaso, Max also organized and licensed All America Reverse Mortgage as a Florida Lender focused on making Reverse Mortgages. Max acted as the principal broker and operated the entity until late 2009.
At that time, Max became deeply involved with Richard P. Zaretsky PA, and was integral in building the firm to nationwide recognition in the fields of distressed financial workouts for lenders and borrowers. Max managed the firms operation's in these areas until 2010 at which time he chose to earn his Juris Doctor degree, which he was able to earn in just 30 months, graduating Magna Cum Laude and with honors in 2012 from Nova Southeastern University.
Honors received while at law school included Dean's List, Highest Class Grade awards in Federal Income Tax, Wills and Trusts, and Corporate Workshop, as well as being chosen as a Contributing Member of the International Citator and Research Guide.
Max uses his many years of business experience to offer practical problem-solving solutions to his clients. Max is patient and creative in his approach to business matters, and he incorporates his experience with his legal knowledge to accomplish workable and lasting results.
In addition to his academic and work experiences, Max has been active on the Board of Directors of his condominium association since 2003, acting as either President or Vice-President for that time. While President, he fought for and obtained over $2 million in Hurricane Wilma insurance funds and managed the application of those funds.
Married to Johanna Kandel, noted author, advocate and founder of the Alliance for Eating Disorders Awareness, Max provides a multitude of support to that organization. Max also is a member of and provides pro-bono legal services to Temple Emanu-El of Palm Beach.